Thumb Technologies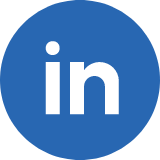 This company page has no editor. If it's your company, you can request editing privileges here.
Thumb Technologies develops a next-generation conversational intelligence platform intended for knowledge workers leveraging cutting-edge machine learning and natural language processing technologies. The company's interactive virtual assistant can track multiple communication channels, highlight key business insights, and can automatically push action items to the downstream workflows, enabling businesses and organizations around the world to unlock revolutionary productivity, collaboration, and business insights.
Job is not published yet.
Service is not registered yet.
Story is not registered yet.
Member is not registered yet.